Thank you for subscribing to the Hydrogen Tech World Magazine!
Within minutes you will receive an email with a link that will lead you to the latest issue of the magazine.
You will receive an email notification every time there is a new issue available.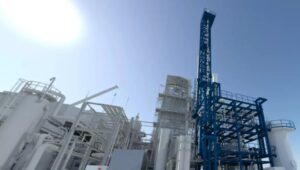 Air Liquide has announced the construction of an industrial-scale ammonia cracking pilot plant in the Port of Antwerp, Belgium. Planned to be operational in 2024, the plant will make it possible to convert ammonia into hydrogen, with an optimized carbon footprint.
Read More »