With its foundations laid in the 1950s, when space exploration was testing the limits of advancement in new materials development and engineering, Omniseal Solutions honours its heritage by continuously pushing the boundaries of possible in precision sealing and materials innovation. Its solutions, which are made of proprietary polymer and metallic materials, protect critical applications in major industrial markets, including aviation, space, conventional and renewable energy, nuclear, and life science.
Employing a workforce of around 1,200 spread across 14 manufacturing facilities, eight R&D centres and five sales office in the Americas, Europe and Asia, the company has both a global reach and local customer support. Furthermore, as part of Saint-Gobain's High Performance Solutions division, it has direct access to the corporation's expertise embodied by some 3,500 researchers.
In addition to sharing invaluable R&D resources, various business entities within Saint-Gobain also have a common mission: to serve as enablers of a decarbonised world. While divisions catering to the construction market are actively developing materials to facilitate the building sector's transition to Net Zero, Omniseal Solutions is innovating to enable technologies that drive the energy sector towards carbon neutrality. These efforts are aimed at bolstering a broad spectrum of existing and emerging clean technologies, including those associated with the production, transport, storage, distribution, and application of both gaseous and liquid hydrogen.
To learn more about the company's most recent contribution to the hydrogen value chain, we visited its site in Kontich, Belgium, where the serial production of gaskets for electrolyser cells will soon commence.
Long-standing experience with hydrogen
Hydrogen has long been a familiar medium for Omniseal Solutions, so it is no surprise that they can quickly adapt to new market requirements. Philippe Yeterian, Business Manager – Energy, explains: "In the realm of hydrogen, we have been engaging with various players along the value chain for years, gradually gaining traction in qualifying our products and materials. This is always a lengthy process, but over time, we have cultivated strong partnerships with a diverse range of customers. It is also worth noting that our exposure to hydrogen as a medium extends beyond the energy sector, including to ultra-demanding segments such as the space industry. Consequently, our established track record, featuring a portfolio of products exposed to hydrogen under a wide range of conditions – a significant technical challenge – greatly enhances our credibility when engaging with new clients. While some emerging technologies may be relatively recent, we are rooted in a solid foundation of extensive knowledge in working with hydrogen."
Rapid response, agility and investment capacity
One of Omniseal Solutions' key strengths lies in its distinctive position within a global corporation, enabling it to exhibit remarkable resourcefulness while reaping the advantages of being an integral part of an industrial giant. Mr. Yeterian elaborates: "We often say that Omniseal Solutions enjoys the best of both worlds: we possess a high degree of autonomy and flexibility, granting us operational independence and agility to innovate. Simultaneously, we benefit from the substantial resources and support of Saint-Gobain, particularly in terms of investment capacity and R&D capabilities. We make these resources available to our clients, a principle we especially uphold in the case of hydrogen. Here, we are swift and responsive in prototyping and addressing customer needs, efficiently reallocating personnel and resources. Yet, when significant investments or intricate problem-solving is required, we stand not as a small independent entity but as a formidable force with ample resources at our disposal."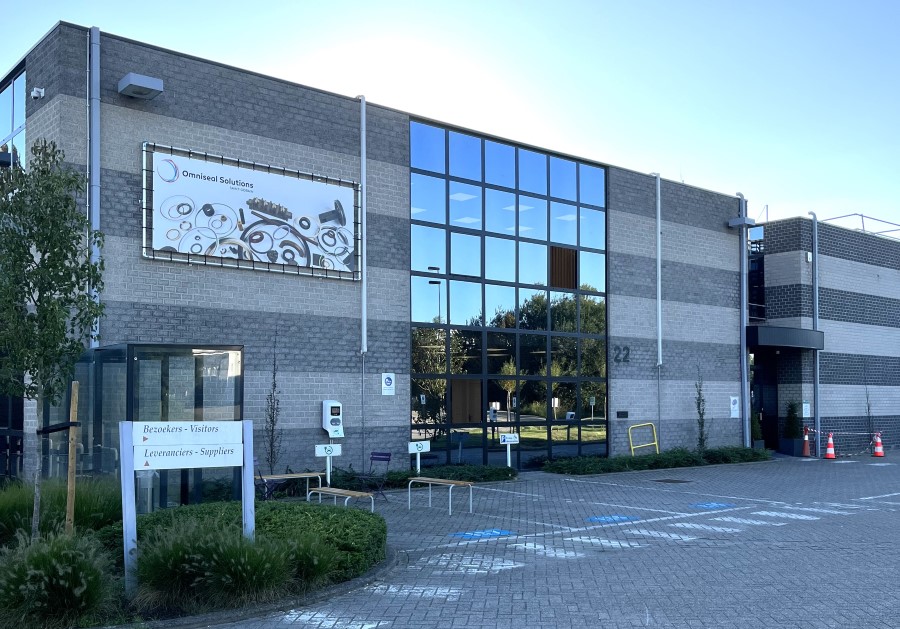 Playing a vital role in hydrogen supply chain
As electrolyser manufacturers continue to announce plans to increase their production capacities, they are increasingly susceptible to supply chain bottlenecks involving the numerous components used in electrolyser stacks. Recognising this challenge and leveraging their own competencies and capabilities, Omniseal Solutions is relentlessly dedicated to its commitment to playing a pivotal role in supplying a critical electrolyser component – gaskets.
Mr. Yeterian, while discussing the current landscape, elucidates: "One of the prominent challenges hindering the emergence of this ecosystem is the supply chain's ability to keep pace and align with the rapid expansion plans of many electrolyser manufacturers. These OEMs have set exceptionally ambitious projections, driven by green policies and substantial public and private funding. However, if the supply chain cannot match their speed, the OEMs cannot realise their production goals. Therefore, even if an OEM possesses cutting-edge technology, secures the necessary funding to establish a Gigafactory, and identifies customers eager to purchase their electrolysers, all of these prerequisites must be complemented by a smooth acquisition of essential precision parts to fulfil orders.
"In broad terms," he continues, "while much attention is understandably focused on strategic components such as the anode and cathode, there are also discrete parts, like gaskets, which play an equally vital role. Their effective performance often goes unnoticed, but they are indispensable for the successful delivery of an electrolyser. Paradoxically, the risk can be even greater with these less conspicuous components. This underscores the need for heightened attention to ensure they are readily available and do not become the missing link in the supply chain. Currently, we are witnessing the supply chain struggling to keep pace. Consequently, the investments in production capability that we are making are our proactive response to meet the market's growing expectations.
"What we are observing among our customers is their desire to secure multi-year volumes. They are currently in a ramp-up phase, which means they cannot afford to wait until the moment when parts must be delivered to their doorstep to initiate the procurement process. One of our key strategies is to synchronise our timeline with theirs. This approach is centred on ensuring that our readiness aligns with theirs, a critical aspect of our commitment to being a dependable partner, consistently available, and at the appropriate level of maturity when our assistance is required. This commitment involves proactive engagement, initiating discussions well in advance. In many cases, our conversations revolve around the years 2025, 2026, and 2027, corresponding to the post-ramp-up and steady-state operational period."
Prototyping in full swing, serial production in 2024
Drawing upon in-house expertise and R&D capabilities, Omniseal Solutions has developed new material formulations and cost-effective manufacturing processes suited for the latest and upcoming generations of alkaline and PEM electrolysers. As stacks produced by certain OEMs are increasing in power capacity, they require progressively larger gaskets. In support of this trend, Omniseal Solutions is developing single-piece, large-diameter polymer gaskets, with a maximum size exceeding two meters, which is larger than any sheet size currently available on the market. This poses not only a challenge from a manufacturability standpoint but also requires adequate production capacity to meet the growing demand.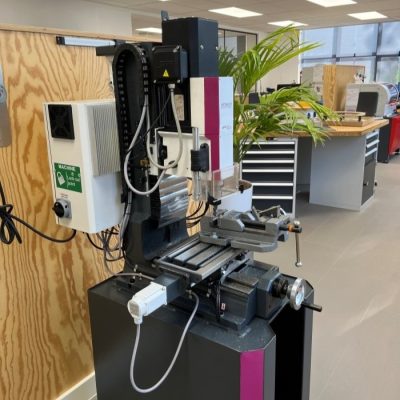 The company already possesses the capabilities to respond to prototyping requests and produce some of these sizes at low volumes. This has allowed them to engage with OEMs even before making significant investments. The investments they are currently making are specifically tailored to match the expected industry-wide ramp-up in volume.
In terms of serial production, the company is at an advanced planning stage. The production line has already been designed, and they are currently collaborating with partners to have the necessary machinery manufactured. Equipment delivery and assembly at their facility in Kontich are scheduled for next year, with the production line expected to be operational before the end of 2024.
Tailoring solutions hand-in-hand with OEMs
The vast majority of sealing solutions developed and supplied by Omniseal Solutions are customised to meet client specifications. This is why its team of design and application engineers is indispensable to the business, as is its expertise in materials and the ability to adapt the manufacturing process for each unique solution.
Mr. Yeterian elaborates: "Once we have finalised the design, as long as the OEM continues producing the same stack model, we will continue supplying the same sealing solutions. In this sense, the hydrogen electrolysis segment operates more like serial production. However, when a project is initiated at the OEM and a new generation of electrolysers emerges from the design office, we work closely with them from the ground up to create solutions that align with their specific requirements. In many cases, we also have the flexibility to propose modifications that enhance the overall system's efficiency. Our level of flexibility may vary, but our objective is to position ourselves as co-development partners, with the ultimate goal of problem-solving related to sealing and addressing all the challenges associated with gaskets and interfaces in this part of the system."
Technology advantages: creating maximum value for clients
Developing a precision solution that meets both technical and durability requirements while remaining highly manufacturable and competitively priced is a delicate balancing act that Omniseal Solutions takes very seriously.
"Our primary task is to thoroughly understand the application, which then allows us to select the ideal material for the gasket," explains Christophe Valdenaire, Senior Business Development Manager – Alternative Energies. "However, this is just one facet of a complex challenge," he continues. "Each of our materials requires a different processing method, meaning that materials selection profoundly impacts our production capacity. Focusing solely on the technical aspect could lead us into a corner. For example, if, after several months, we realise that our customer requires several 100,000 parts annually, we might conclude that our chosen material is unsuitable for mass production. Therefore, manufacturability is a critical consideration.
"Furthermore, we must not overlook the commercial aspect, given the price sensitivity associated with material selection. Underengineering is unlikely to meet the OEM's standards. Conversely, overengineering, while meeting stringent technical requirements such as mechanical properties, temperature resistance, pressure resistance, and resistance to abrasive materials, can result in an overly costly product. Our ultimate objective is to strike a harmonious balance, meticulously weighing technical aspects, manufacturability, and commercial considerations to provide the client not with just one solution, but the best solution."
Hydrogen Technical Platform
Playing an instrumental role in maintaining this delicate balance and serving as a key differentiator for Omniseal Solutions is the Hydrogen Technical Platform. Consisting of a team of engineers, who have either dedicated materials, application, market or simulation expertise, the platform focuses on sourcing and developing data related to materials, for example how polymers and metals react with hydrogen. This knowledge is then shared across the business, so that it can be leveraged into all of its sealing solutions.
"Currently, there is limited data in this area, and we rely on both in-house testing and simulation capabilities, as well as external partners, including specialised testing laboratories, to gain insights necessary for developing the best material options," explains Jean-Marie Lebrun, Technical Platform Leader. "We strive to understand why certain materials work while others do not, which in turn enables us to offer advanced solutions to the market."
The platform helps bridge Omniseal Solutions' technical expertise across different applications and sectors. Commercially, Omniseal Solutions is customer-centric, but technically, it has transversal platforms that gather insights from various applications. This approach helps the company amass critical information that benefits diverse customers.
Within Omniseal Solutions, several technical platforms cater to specific strategic application markets. Hydrogen is one of them, while others are dedicated to cryogenic, high-pressure, high-speed and other applications. However, the Hydrogen Technical Platform stands out for its coverage of diverse industries such as aviation, space, energy, mobility, and more. It leverages Omniseal Solutions' global history and long-established expertise in seals and materials, spanning the entire value chain.
"After years of experience with these platforms, the value is clear. R&D, application engineers, and process engineers collaborate seamlessly, aligning their efforts to deliver significant benefits to our customers," concludes Mr. Lebrun."